Cumbria Rural Choirs brings together members from:
Wigton Choral Society, directed by Ian Wright;
Keswick Choral Society directed by Ian Hare;
Ullswater Choir, Penrith, directed by Jackie Wright
and other singers from all around Cumbria and neighbouring areas.
Chorus Master and Music Director
Ian Wright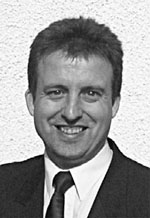 director@cumbria-rural-choirs.org.uk
Ian was brought up in Wales. He received a classical training at the Welsh College of Music and Drama, the Guildhall School of Music in London and City University, where he studied for a BSc degree in Music. He also has a degree in Theology from Oxford University.
Ian works as a violin teacher in schools for the Cumbria Music Service. He conducts the Carlisle Youth Orchestra and plays with ensembles such as the baroque groups Consort 1700 and Ensemble Buxtehude. He teaches Singing in secondary schools in Carlisle and West Cumbria and is an accomplished singer himself, singing with The Wordsworth Singers and Ensemble Buxtehude as well as appearing as tenor soloist.
Other positions held by Ian include Musical Director for Cockermouth Harmonic Society and Musical Director for Wigton Choral Society.
Accompanist (2019 - 20)
Ian Hare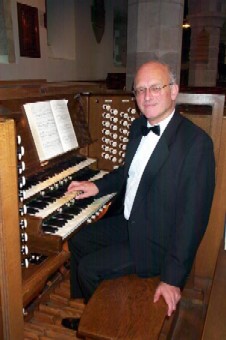 Ian became a Fellow of the Royal College of Organists at the age of sixteen. After studies in Paris, he became the Organ Scholar of King's College, Cambridge, under the direction of Sir David Willcocks.
Following further studies at the Royal College of Music and elsewhere, he became Lecturer in Music at Lancaster University in 1974, subsequently becoming its first University Organist.
He has performed widely in Britain and abroad, and has made a number of recordings, including broadcasts for radio and television.
Currently, Ian is Musical Director for Keswick Choral Society and Director of Music at St Oswald's Church, Grasmere.
Other Committee Members
Supporters
President
Vice-Presidents
Ian Hare
Eileen Dunning OBE
Mark Duthie, Director of Music, Carlisle Cathedral
The Rt. Rev. James Newcombe, Bishop of Carlisle
Dr. Andrew Padmore, Choral & Orchestral Conductor
Our Sponsors
We are grateful for the sponsorship received from the following organisations:
We are very grateful for the generous legacy donation by Evelyn Dover, a member of the Cumbria Rural Choirs for many years, who sadly died in October 2019. Such gifts are invaluable in supporting our ongoing activities.
Born in the Festival of Britain
The first concert of the Cumbria Rural Choirs was given in 1951 at the Pavillion in Keswick, as part of the North Lakeland Festival of Britain celebrations, with a performance that included Act II of Orpheus by Gluck. The orchestra then, and on many future occasions, was the Lemare Orchestra; the first conductor, Cyril Gell.
We have been fortunate to continue to attract well-known conductors and choral specialists. Recent conductors include John Butt, Andrew Padmore, Bob Chilcott, Simon Halsey, Nigel Perrin and Stephen Cleobury. We are also able to engage outstanding musicians, including the British Sinfonietta and Manchester Camerata.