Next Concert - Autumn 2020
"Celebrating Wordsworth" - Concert POSTPONED until 10th October
Our next Main Concert, which was due to take place on Saturday March 21st 2020 at 7.30 pm in Carlisle Cathedral, has been postponed due to the COVID-19 pandemic. We are rescheduling for 10th October 2020 in the same venue.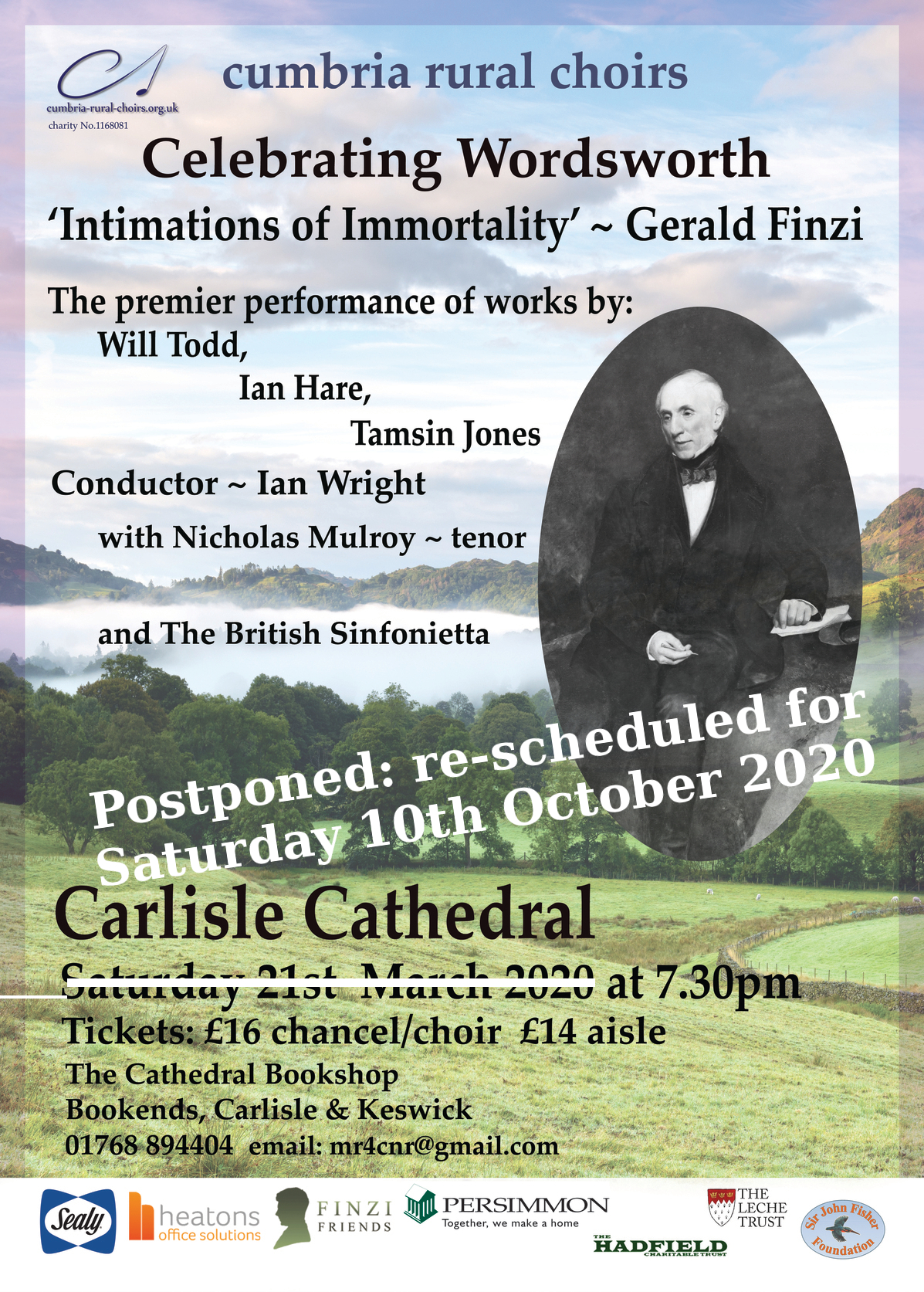 The concert programme will be a commemoration of the 250th anniversary of William Wordsworth's birth.
Gerald Finzi: Intimations of Immortality, Op.29 - ode for tenor solo, mixed chorus and orchestra
and three new works receiving their premiere performance:
Ian Hare: Wordsworth Cantata: Springtime in Lakeland
Tamsin Jones: The Daffodils - a symphony in three movements, for choir and orchestra
Will Todd: We Are Laid Asleep Choral Suite
The works by Ian Hare and Tamsin Jones were commissioned by Cumbria Rural Choirs for this concert
Conductor: Ian Wright
---
Tickets
All tickets sold for the postponed March Concert will be accepted for the October Concert. We thank you for your continued support.