"Celebrating Wordsworth" - Concert CANCELLED
Our 2020 Main Concert, a commemoration of the 250th anniversary of William Wordsworth's birth in 2020, which was to have taken place on Saturday March 21st 2020 at 7.30 pm in Carlisle Cathedral, was cancelled due to the COVID-19 pandemic. Although we were hopeful that we would be able to reschedule, this has proved to be impossible.
However, we are to include the commissioned pieces in the programme of a concert in March 2022.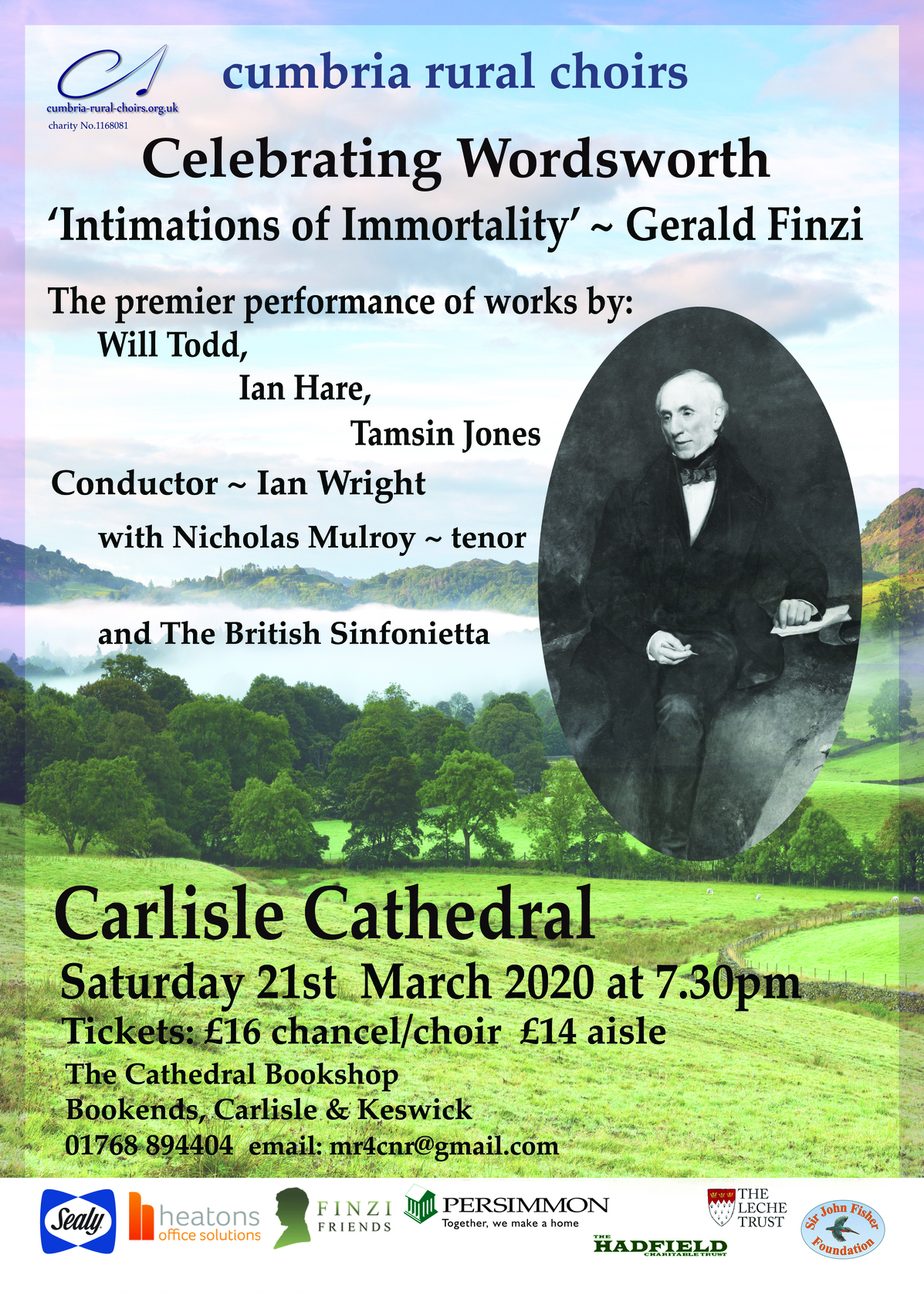 Tickets and Programmes
Please contact Margaret Riches on 01768 894 404 or email tickets@cumbria-rural-choirs.org.uk.
All tickets purchased for the March 2020 Concert have been refunded. Cumbria Rural Choirs suffered considerable losses due to the cancellation of this concert and we are very grateful to all those who chose to donate the ticket refund in support of our work.
We thank you for your continued support.